GREAT BUFFET BREAKFAST
The buffet breakfast is served in the panoramic terrace or in the Roof Garden of our 4 stars hotel, where all guests will be spellbound by the spectacular panorama in Rome, offering a unique sight of famous monuments such as the Spanish Steps or the Trevi Fountain.
Hotel La Lumiere has an elegant breakfast room.
The breakfast is continental served as a buffet with cheeses and cold cuts, yoghurt and cereals; fresh bread and croissants with an assortment of jams and honey with rusks and butter;
Coffee and cappuccino, barley and hot chocolate and even tea can be made instantly at the request of the customer who does not want to use the comfortable coffee machines and fruit juices that are present in the room.
Our
Breakfast Room
The opening hours of the room are at 7.30, breakfast is served until 10.00. Particular attention is paid to the welcome, the background music, the choice of newspapers offered for free and the large monitor that broadcasts the latest news from all over the world.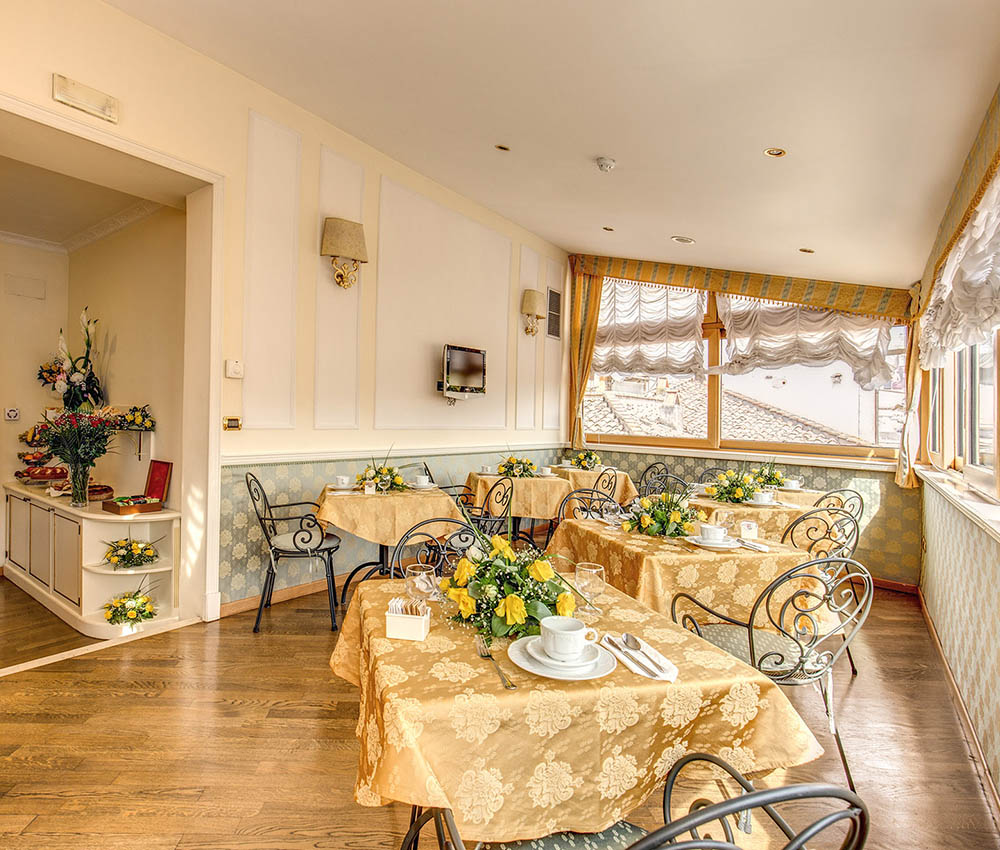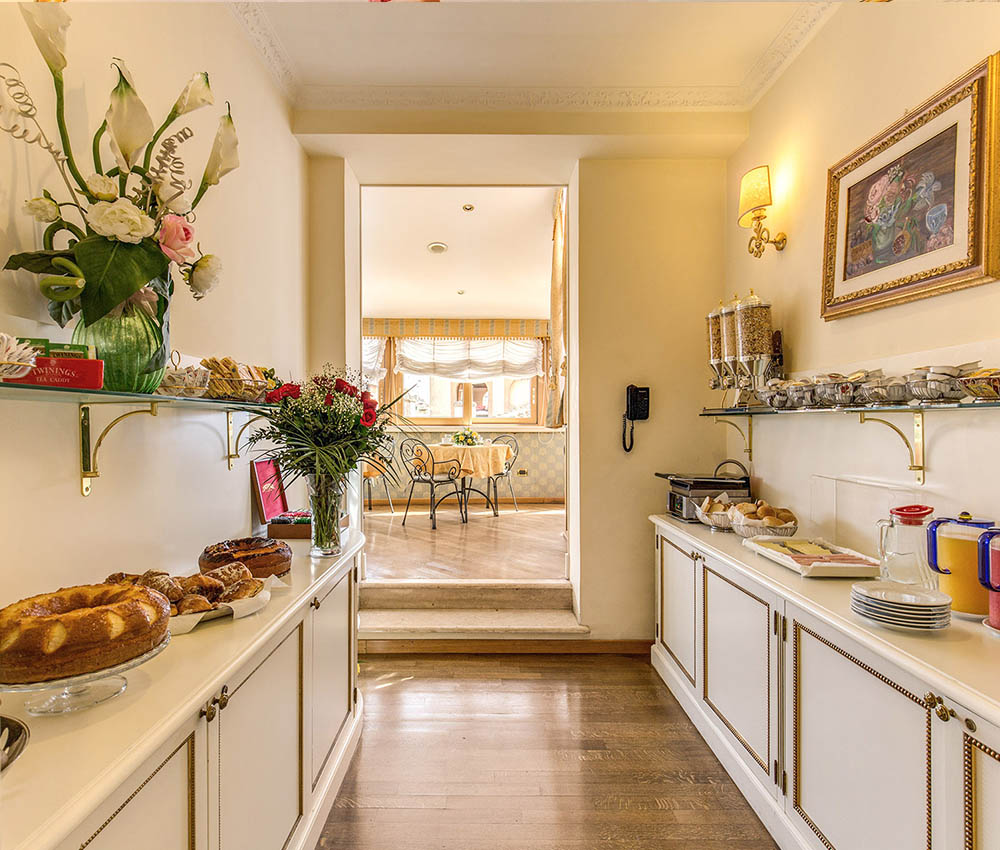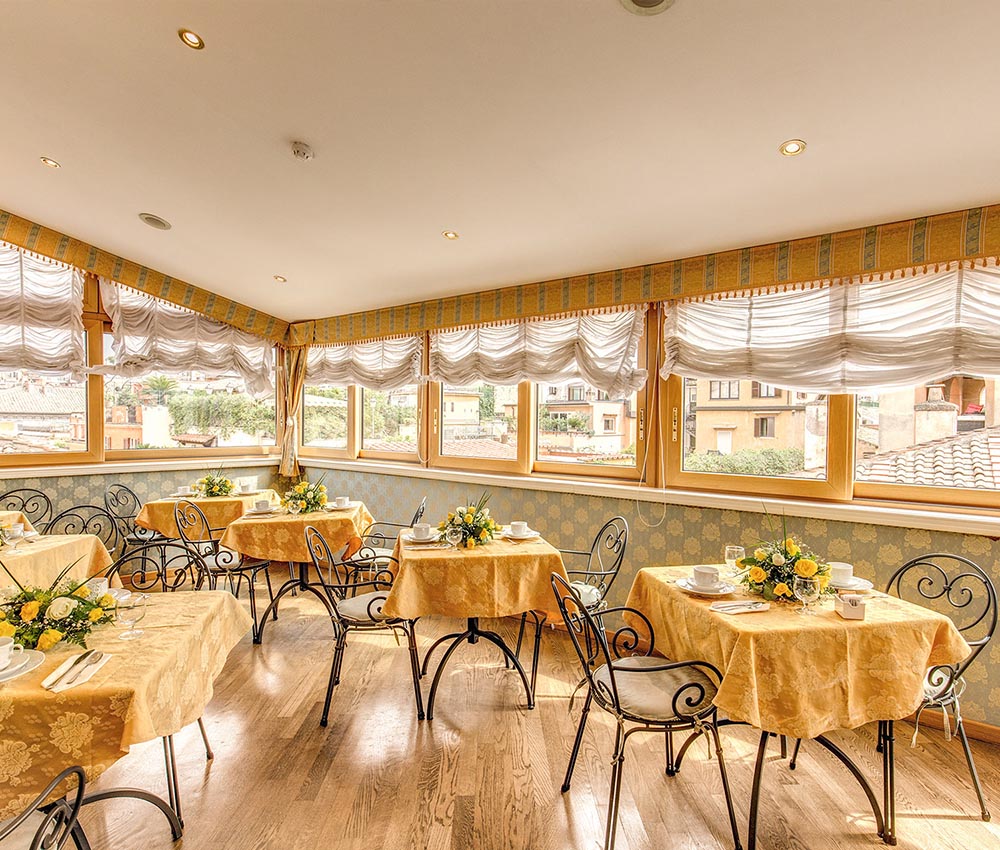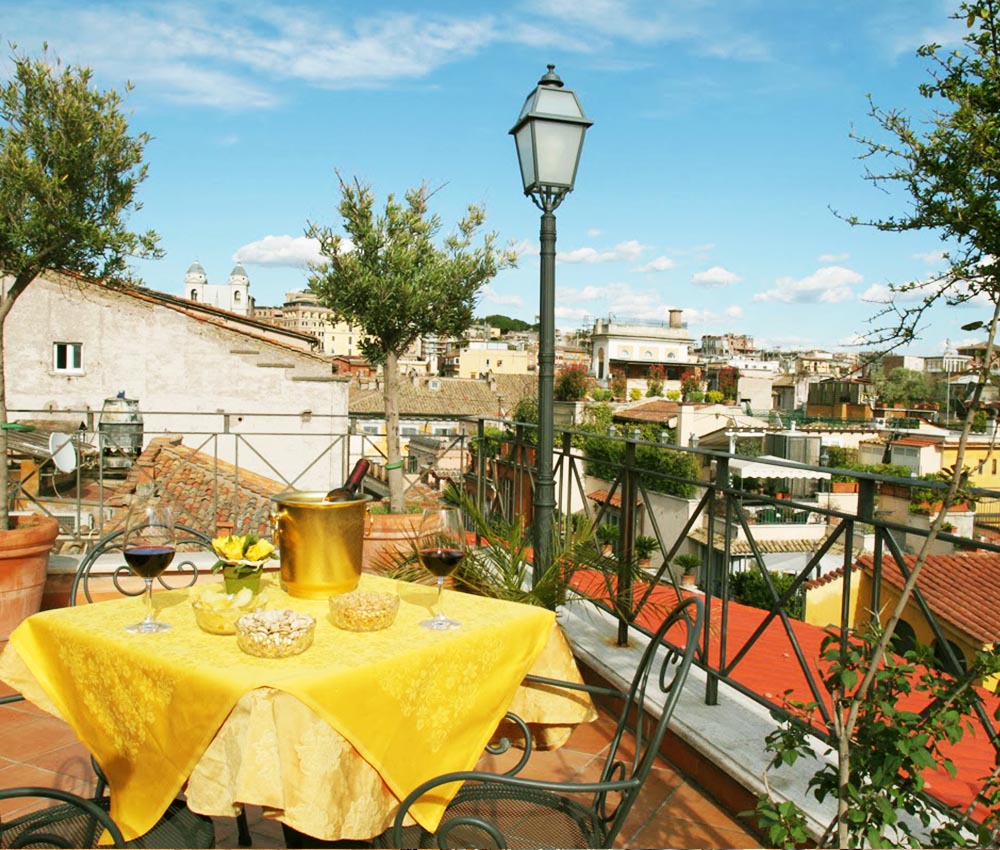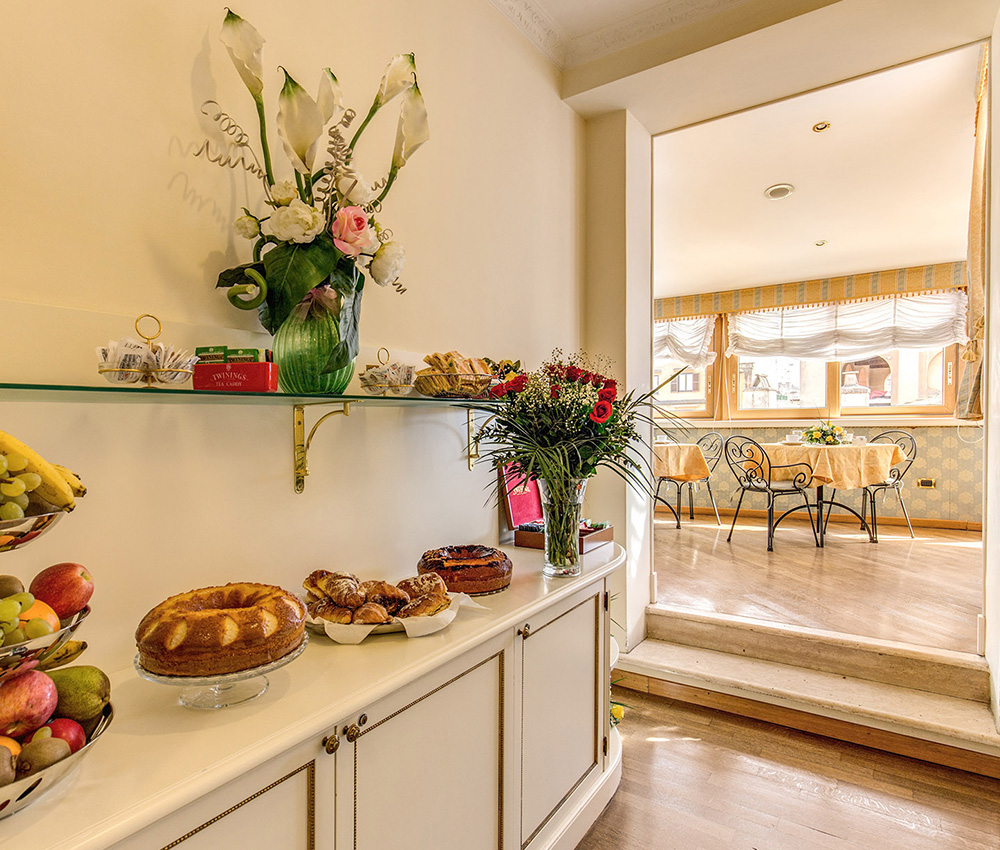 Service
Breakfast in the room
At dawn, birdsong or more; late in the morning, you will appreciate our room service offered for your comfort. When you are still under the covers, or you are coming out of the shower, the sweet scents of homemade cakes will whet your appetite and give you all the energy you need to face the day!